The cooling event of the year with a fully packed program
After two days packed to the brim with excitement, conversation, demos, and industry talks, we concluded our first fully immersive live event.  Now, the entire Cooling United Live experience is available on-demand for you to watch or relive.

With more than 75 sessions, 5 stages, and a wide range of industry experts, there was no shortage of insightful perspectives and memorable moments at Cooling United Live.  
Key highlights included:
Engaging keynote speakers
Exciting product and system demos
Application showcases
Panel discussions
Live product launches 
All our Cooling United Live recordings are available at your fingertips
Five stages and an extensive lineup
Cooling United Live was our most comprehensive online event to date. With a wide range of topics to cover, the event included nothing less than 5 different stages – each covering different areas of cooling. You can find the full program on http://coolingunitedlive.com.

On the Food Retail, Air Conditioning, Commercial Refrigeration, and Industrial Refrigeration stages, you'll find a range of different sessions from highlights of new products and solutions to deep dives into specific topics.
 
On the Food Retail stage, we're for example introducing Alsense™, our newest food retail cloud solution. 
On the Air Conditioning and Heat Pump stage, you can dive into sessions across six different applications e.g. oil free heat pumps. 
On the Commercial Refrigeration stage, we present the new Optyma™ iCO₂ condensing unit for small store solutions.
On the Industrial Refrigeration stage, you can get an introduction to the EKE 400 industrial refrigeration evaporator controller.

On the main stage, you'll find several sessions covering industry trends and in one of these sessions we ask ourselves: Is heating the future of Cooling?  

And these are just a few of the exciting sessions that aired during Cooling United Live. You can now access them all on-demand via the link above.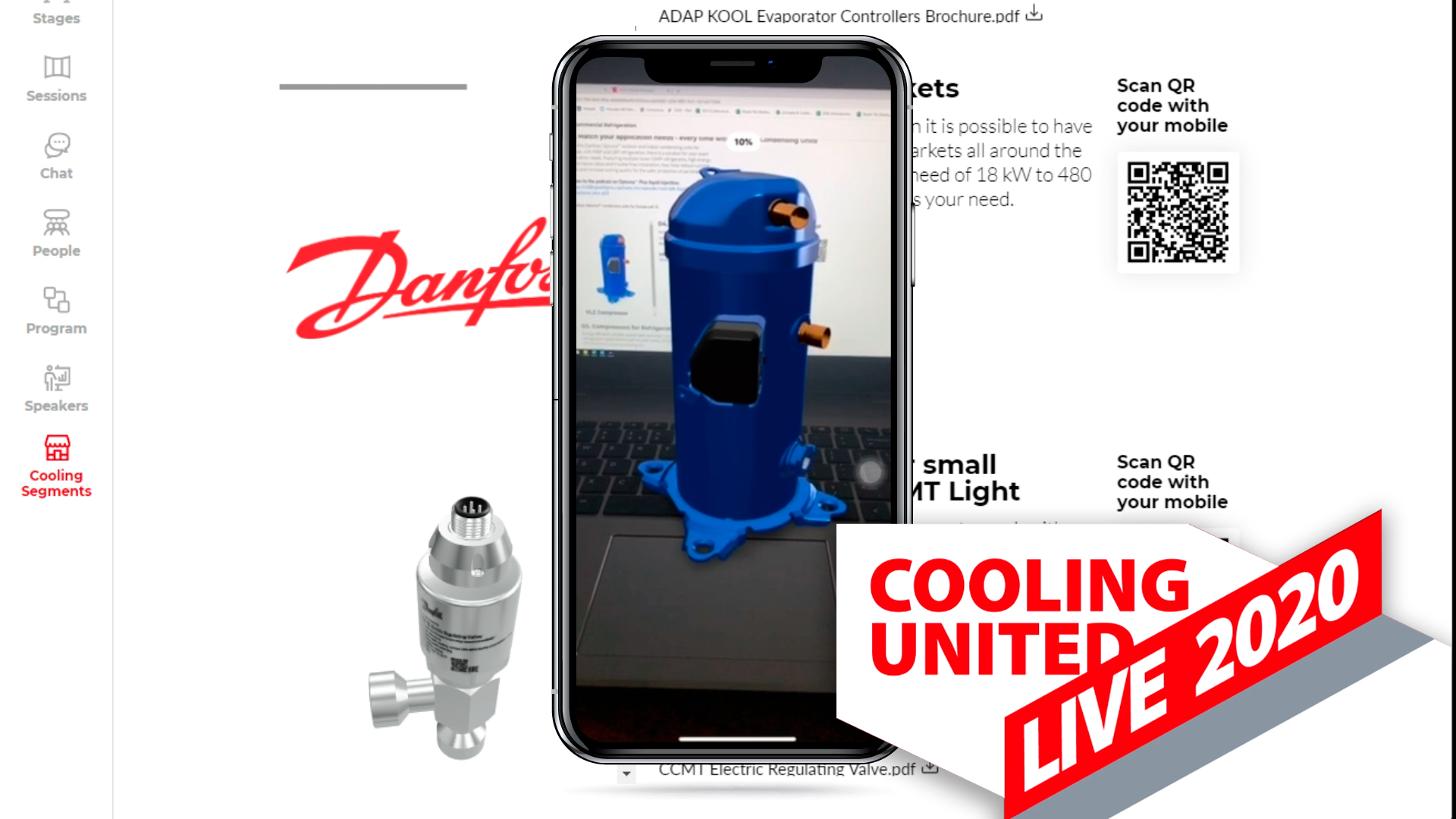 A fully immersive live experience
On top of various product and system demonstrations, Danfoss products were presented in augmented reality for an up-close experience – almost like having the product right in front of you.
You can still access these product presentations as well by signing up and signing in.