AKM Refrigeration Log v7.41 and v5.70
AKM is a PC program for setup, commissioning, log collection and presentation, alarm handling and daily monitoring of refrigeration plants.
AKM offers a graphical user interface (MIMIC) for easy overview of ADAP-KOOL® plants.
Please download the latest version (7.41) of AKM from the link below. This version has been tested with Microsoft Windows XP and Windows 7 (32 & 64 bit version). Where AKM has been installed in compatibility mode on the 64 bit version.
Important
If you are running AKM versions less than 5.7 you must upgrade to AKM v5.70 before upgrading to AKM v7.41. Make sure to read the important information and installation instructions carefully before installing AKM v7.41.
AKM v5.70(.zip)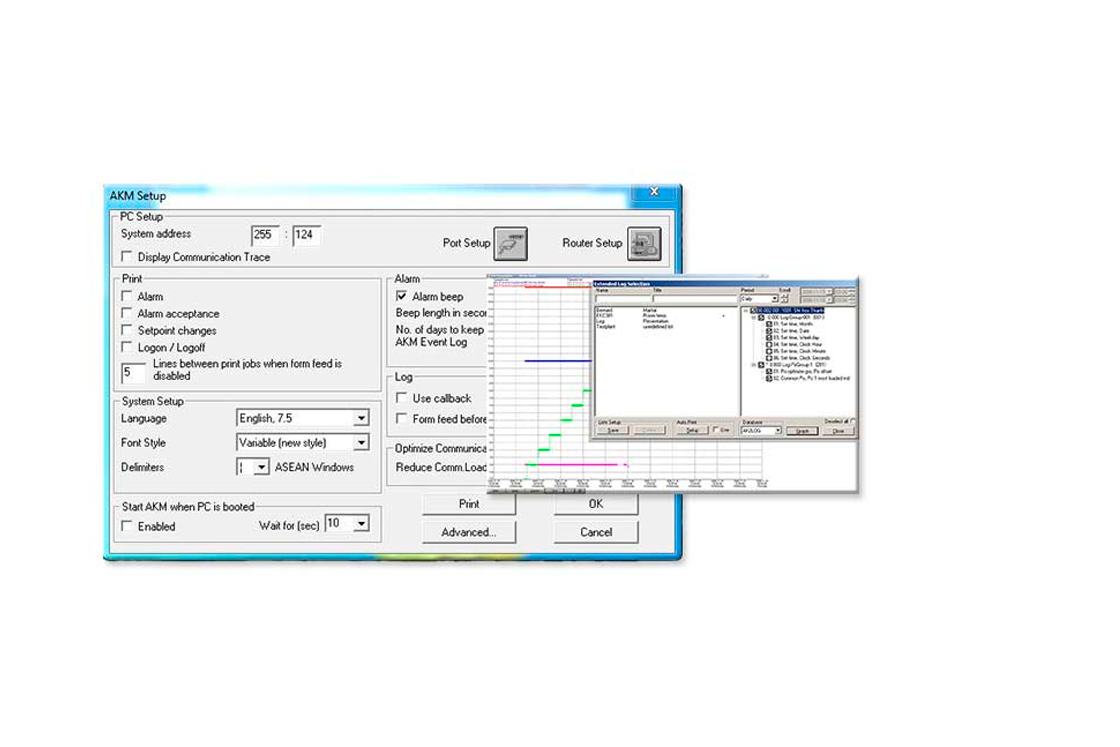 Get the latest version of AKM
Remember: You must be an administrator when installing AKM and have administrator rights when running AKM.
Contact your local sales agent for further information about this release before using it.
Please remember to backup your AKM installation before upgrading to a newer version
Documents

| Type | Name | Language | Valid for | Updated | Download | File type |
| --- | --- | --- | --- | --- | --- | --- |