With existing buildings, most of the energy is used to maintain the right temperature and air quality inside the building. Known collectively as "technical building systems", heating, cooling and ventilation systems are the main factors affecting the building energy consumption. With these systems not being set up properly or not running efficiently, even more energy is required – leading to higher bills and increased CO2 emissions.
The numbers are staggering.
30% of total EU energy consumption is used to heat and cool our buildings.
70% of an average household's energy bill is spent on heating and cooling.
240bn Euro is spent by EU citizens on space and water heating per year.
And still, 1 in 10 people in the EU struggle to heat their homes.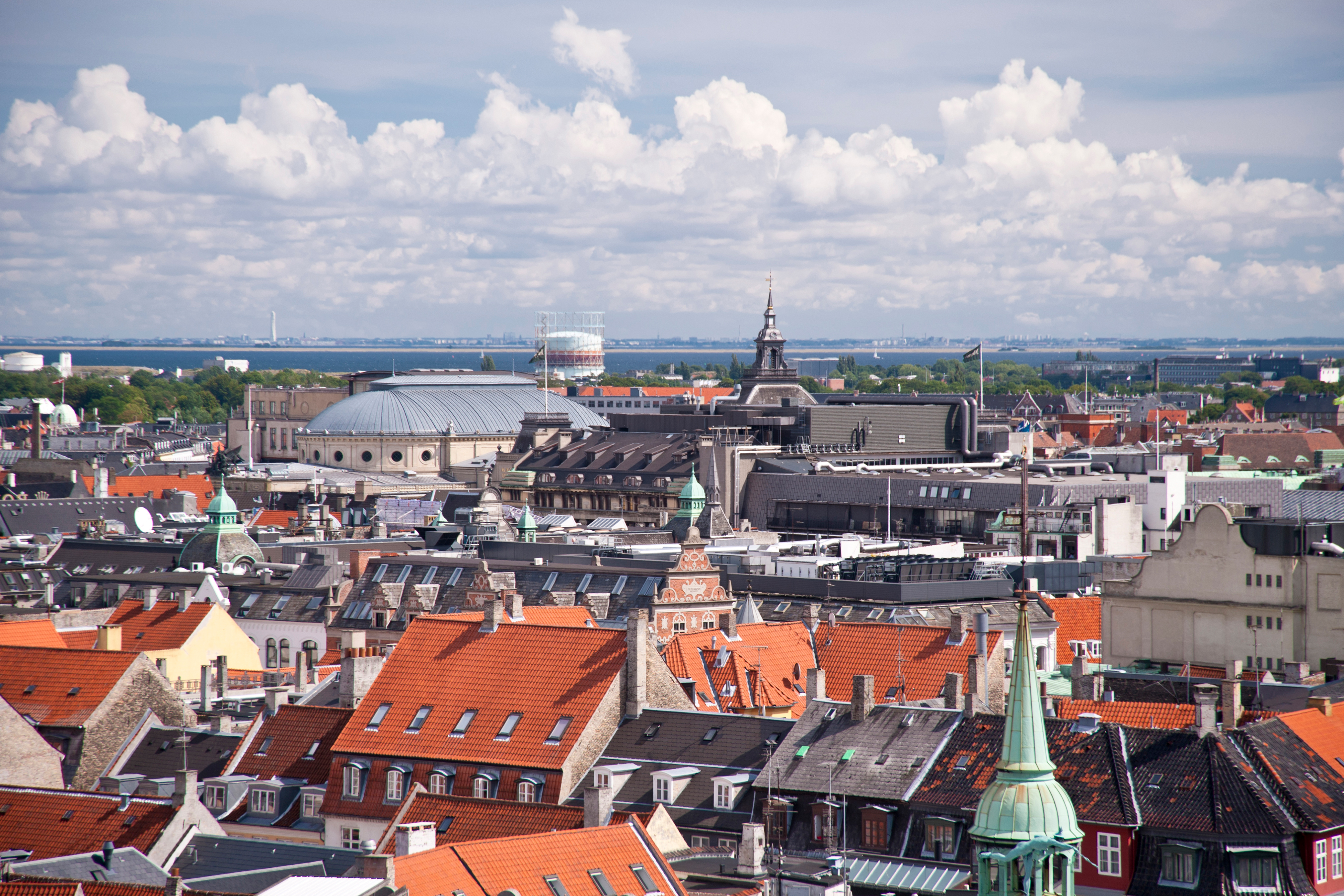 Change doesn't have to be expensive
Simple improvements could help cut costs, reduce energy wastage, and make our buildings healthier, more comfortable and more productive places to be.
There are technologies available that have been proven to make our buildings and the systems within them more efficient, yet they are still missing in most buildings. These technologies are like a building's central nervous system and are all interconnected to each other. They manage heating, cooling and ventilation and control everything that's happening inside a building in terms of its environment – including how much energy is being used.
Optimizing technical building systems not only makes building environments more efficient, it empowers building users to better understand their environment – proactively managing their energy usage and maintaining a healthy, comfortable and productive living environment, adjusted to their liking.
Simple solutions, fast results
There are no insurmountable obstacles preventing us from acting fast. The cost for these technologies is low and they can be easily retrofitted in buildings, while the energy and cost saving benefits can be remarkable.
It's time to wake a sleeping giant. It's time to explore the opportunities hidden behind concrete, glass and steel to create massive savings, more jobs and better places to live.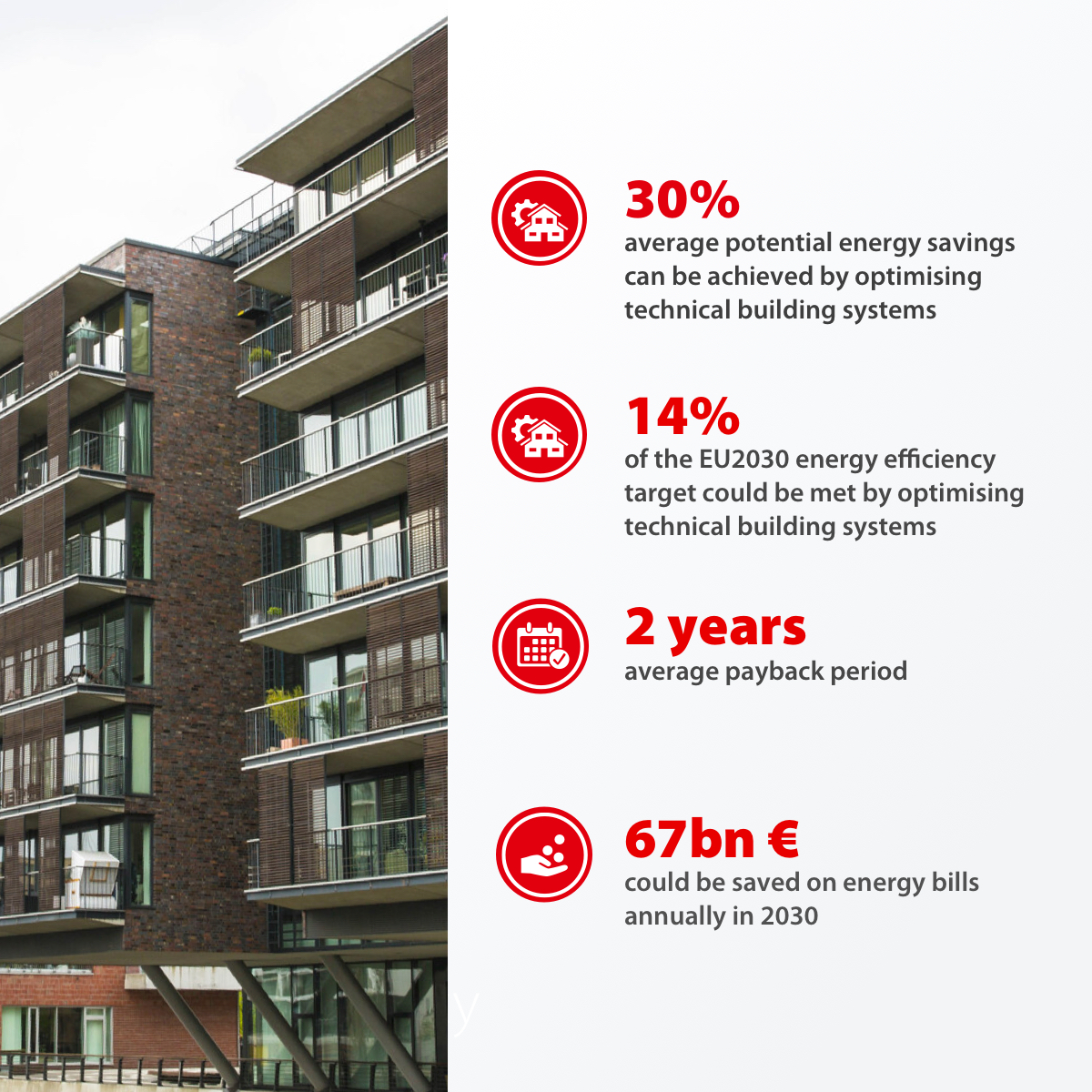 In a comprehensive report, energy consultancy Ecofys has addressed the challenges at EU level. The report is the first of its kind to quantify energy savings potential that could be achieved by retrofitting and optimizing these systems.
The huge improvement in energy efficiency can be realised using simple and innovative measures that have a very short payback period. Space heating controls, hot water balancing solutions, air condition and ventilation control solutions are all part of solutions suitable for residential, commercial and public buildings.
Here are some of the numbers which stress the importance of cutting energy waste and engineering wellbeing for millions of Europeans.
The best time to start is now
A clear impetus for change is also coming from the EU's Energy Performance of Buildings Directive (EPBD, first issued in 2010, updated in 2016 and revised in 2018) which is accelerating the optimization of technical building systems. With full decarbonization of our buildings required by EU's transition to a low-carbon economy by 2050, there is a clear need to modernise existing building stock.
However, it is not just the legislative requirements to establish stronger long-term strategies that will be the driving force behind the energy efficiency solutions. After all the benefits of rethinking our approach to building efficiency such as energy and cost saving and lowering CO2 emissions, to name but a few, are here to be reaped by everyone: consumers, property owners, engineers and consultants, towns, municipalities and states.